A picturesque 20 minute drive from The Barn you will find the biggest little town in Australia Mullumbimby,  an alternative lifestyle centre in glorious surroundings sitting on the Brunswick River surrounded by subtropical hills. Located on the doorstep of the striking Mt Chincogan, Mullumbimby is home to a number of lush natural attractions and the Mullum Music Festival each November.
With happening cafes and restaurants like The Italian Joint, The Poincianna Café and Japanumop along with an eclectic shopping you can always find something to delight.  Visit the Kiva Spa for a massage and day spa or Clay Organics for the best facials in town.
Just up the road you will discover the Byron Shires Iconic Crystal Castle and Shambhala Gardens. These private botanical gardens filled with extraordinary crystals, sub-tropical plant life, café, World Peace Stupa and daily experiences for all ages will provide you with a unique experience.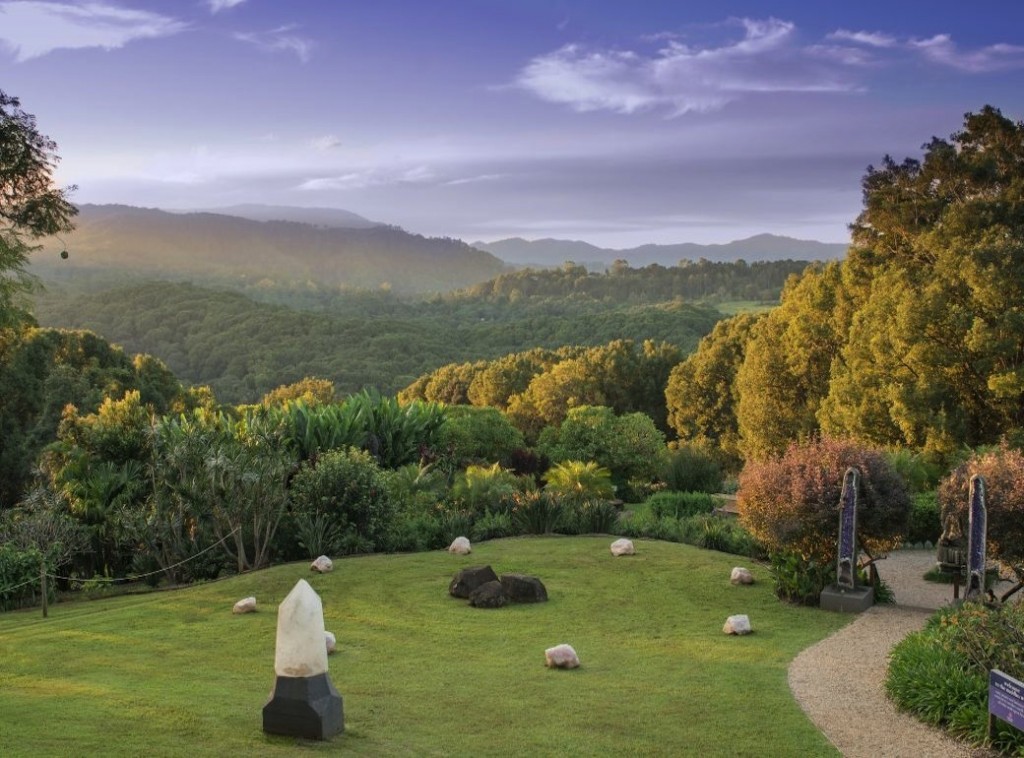 Further into the hills and on the way back to The Barn you can visit Minyon Falls.  The view from Minyon Falls lookout is simply stunning; not only of the falls themselves, but on a clear day you can see all the way out to the coast.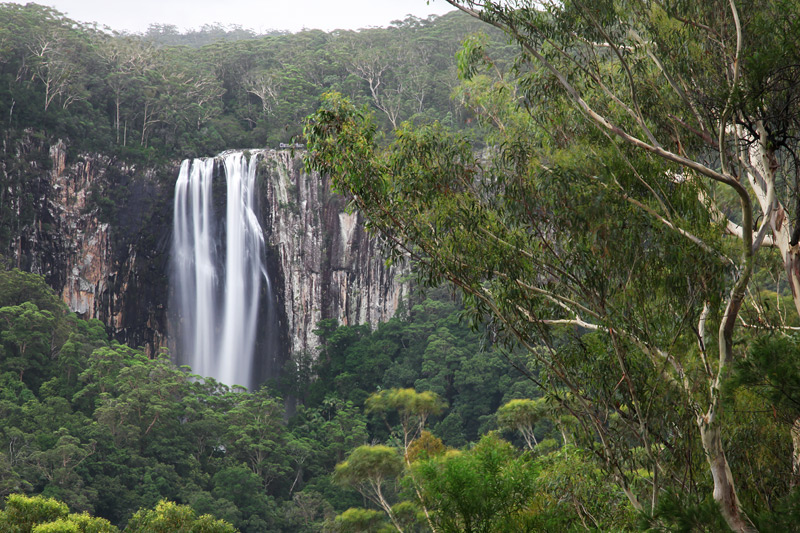 From the lookout, watch as the flow cascades over Minyon Falls to a deep palm-shaded gorge roughly 100m below. The tops of the cliffs are forested with Australian eucalypts, like blackbutt and scribbly gum and at the base is a beautiful natural pool that was made for swimming.
Markets
Mullumbimby Farmers Market – Friday 7am – 11am
Mullumbimby Community Market – 3rd Saturday 7.30am – 3.00pm